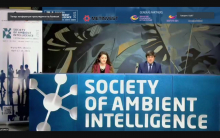 "The future of science is created by our actions today" - this was the slogan of a major scientific event - the IV International Scientific Congress SOCIETY OF AMBIENT INTELLIGENCE 2021, which joined together over 500 participants from 24 countries to exchange experience, scientific discoveries and achievements, as well as to generate new knowledge about modern society and its development prospects.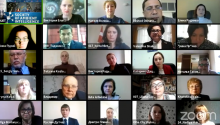 The Ivano-Frankivsk National Technical University of Oil and Gas together with several universities from 9 countries (Ukraine, Latvia, Uzbekistan, Georgia, Slovakia, Israel, Romania, Poland, Kazakhstan) acted as the organizer of the scientific Congress. The event will be held on April 12-16 in the mixed form (off-line / on-line) simultaneously in Ukraine, Uzbekistan and Latvia, supported by the general partners: LLC "Metinvest Holding", PJSC "ArcelorMittal Kryvyi Rih", NGO "Kryvyi Rih Fund of the Future". The event takes place on the basis of the State University of Economics and Technology (Kryvyi Rih).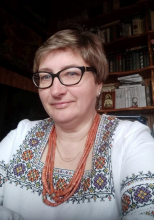 The heads of the universities, scientific institutions and organizations of Ukraine, Latvia, Poland, Uzbekistan, Tajikistan, Kazakhstan, Georgia congratulated the participants of ISC-SAI 2021 agreed that the exchange of ideas and their approbation in discussions is the main factor of science development. Vice-rector of IFNTUOG, professor Liliana Horal congratulated the participants of the scientific Congress. She mentioned: "The University of Oil and Gas acts as one of the organizers of this extraordinary scientific event for the second time. The main scientific areas that we develop at our university, of course, relate to the energy security of our country, provision of hydrocarbons to the economy of Ukraine, while maintaining all balanced indicators of sustainable development. In addition to energy security, now we focus on hydrogen economy researches, low-carbon technology; industrial transformation within the conditions of new challenges caused by Industry 4.0, the Covid-19 pandemic, environmental crises, territorial division. I hope that all of the reports, discussions and findings of ISC-SAI 2021 will form the basis for further scientific cooperation between the universities and institutes represented today! Therefore, productive results to us!".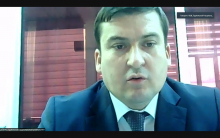 Note that our new partner, the Tajik National University, with which IFNTUOG has recently signed a cooperation agreement, also joined the congress.
The program of the Congress consists of:
 Panel discussions and competitions:
- International competition of young business projects and start-ups;
- International internship for the students of legal clinics;
- Panel discussion "Mechanical Engineering and Mechatronic Systems";
- Panel discussion "Ecology is a Priority";
- Panel discussion "COVID vs Education".
A live broadcast of the main events is available on Facebook IV International Scientific Congress Society of Ambient Intelligence 2021